Campus Life
10 things that make IIFT special!
Just like wine, IIFT gets better with age. Brand IIFT has slowly but surely evolved over half a century to carve a niche for itself as a luminary in the field of International Business. While students are put through an incredible amount of rigour, they are shaped and molded to be the leaders of tomorrow as well as outstanding individuals.
Location
IIFT is strategically located in the heart of the power centre of India, adjoining Sanjay Van- one of the largest forest patches in the city, the Jawaharlal Nehru University and the Indian Institute of Technology Delhi.
The most striking part about the campus is the fact that it is tucked away in a secluded corner of our crowded and fast paced national capital. Most of the hostel rooms have a breathtaking view of the historical Qutub Minar and the Sanjay Van, a combination of the two providing a sight that is even more beautiful on foggy winter mornings. It provides the calm and serenity needed to train the mind in academic excellence.

IIFT is within 15 minutes of some of Delhi's most happening malls, 2 multiplexes , Hauz Khas Village for art lovers, and other legendary establishments like Rajinder Da Dhaba and Karims for foodies, 2 parks and one of India's most haunted locations (Sanjay Van again). We can safely conclude that despite being only 6 acres in size, there is no dearth of places to go for IIFTians.

For gourmands and food connoisseurs with tight purse strings or stringent budgets, the roads outside IIFT are dotted with some of Delhi's most popular dhabas. From paranthas to biscuits, from chai to coke, there is no dearth of food for our hungry, hungry managers in training. Be it 4 in the morning or 12 at night, you can be sure that your roadside dhabacan satisfy any craving.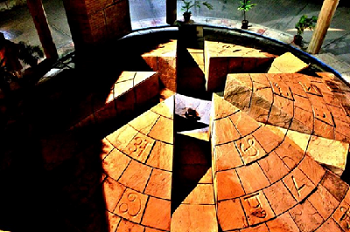 Real Time Learning – Port Visit
At IIFT, we believe that learning should not be confined only to the classroom. In order to get a feel of "International" Business, all second year students are given the opportunity to visit a domestic or international port such as Mundra, Vizag, Kolkata, Mumbai and Kochi in India and Dubai, Colombo, Hong Kong or Singapore abroad.
In addition to being an educational experience, it also becomes an excuse for a getaway with friends in exotic locales.
IIFT cares for the society – Social Awareness Program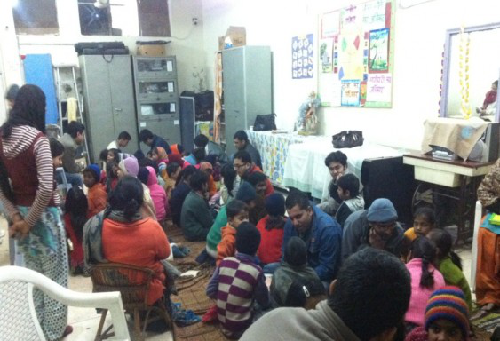 IIFT believes in creating modern day managers who in addition to being responsible corporate citizens are also compassionate denizens of the country and believe in giving back to society in every possible way. The Social Awareness Program is a testament to this fact, wherein every student undertakes a one month long internship with various NGOs across the city that provides care for the elderly and destitute, drug and alcohol addicts, orphans, women and fight evils like people trafficking, child abuse and so on.
For the rest of the year, IIFT's highly active social awareness cell, Koshish, organizes various fund raisers and food, book and clothes drives and keeps the spirit of giving alive on campus.

---
Ultimate Warriors League (UWL)

UWL is one of IIFT's most anticipated events on the calendar. An intra-college sports fest spread over one week, it seeks to test the students' management skills and athletic abilities while giving them an opportunity to let their hair down as well. Conceptualized along the lines of IPL, UWL gives students the opportunity to bid for teams and players. Each team also has two brand managers who perform the tasks of merchandising and branding. Right from the opening ceremony to the prize distribution at the end, there is a never a dull moment to be had. UWL gives a platform to all students to apply their classroom learning in the real world. With four teams battling it out for the title and real money at stake, the entire college comes alive and celebrates in the extravaganza that is UWL.




---

Campus Life

Since the batch strength is small, the bonding between students is very high and everybody on campus knows everybody else. One of the special highlights of campus life is the celebration of all festivals with great gusto and loads of energy. Be it Biryani on Eid, fireworks and Rangolis on Diwali, or Dhol and bonfires on Lohri, these celebrations form an integral part of the student culture.




---
Amidst all rigors of academic life, IIFTians definitely know how to live it up once in a while. And when we let our hair down, we party like there's no tomorrow. Music, ambiance – we got it all. Parties don't end at dawn….every party is the source of new stories and rumors to keep the students occupied in whatever free time they get.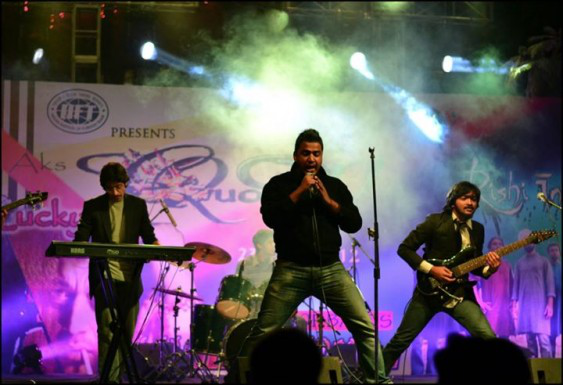 ---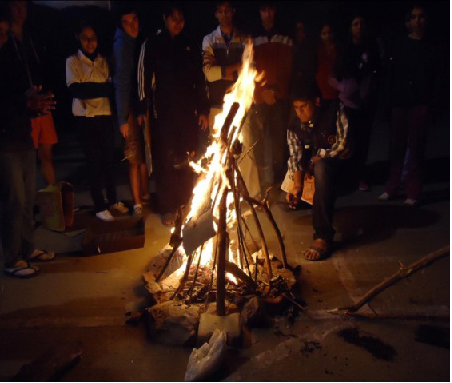 And once a year we make our signature move with the annual management fest, Quo Vadis, organized by the students and is one of the biggest events in campus. For three days students from top notch b-schools from across India come to IIFT to participate in various management and cultural events. With a lot of cash prizes at stake, Quo Vadis sees the best talent in India converging to the IIFT campus. After a hard day's work, every night at Quo Vadis is capped off with music performances, dance and revelry.
---
Symposiums and Conclaves
Every year IIFT holds conclaves and symposiums of various domains like marketing, finance, trade, operations and systems. With distinguished speakers enthralling audience at each event, it offers students the opportunity to interact with illustrious and accomplished professionals from the industry and learn from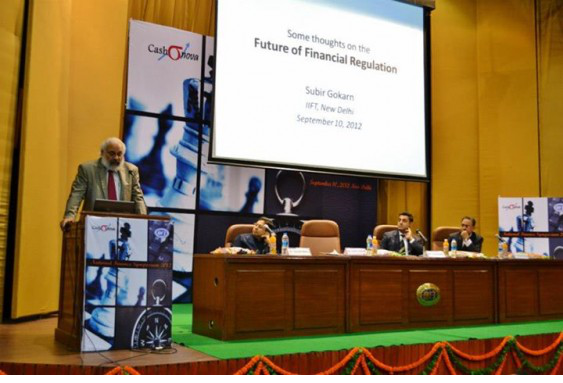 Course Curriculum
Apart from the fact that the student selection happens through one of the most rigorous selection procedures in the country (only about 200 of the roughly 60000 that apply, make it), IIFT has always been known for its robust course curriculum and has constantly been ranked among the top 3 institutes for Best Course Structure by several industry ranking authorities. A committee comprising industry stalwarts, academicians and IIFT's illustrious alumni constantly reviews the course and strives to align it with the requirements of the industry at large. As an added advantage every subject has an aspect of international practices is being taught at IIFT which makes students global business managers in true sense. Needless to say, there is no institute beyond IIFT when it comes to curriculum in foreign trade which apart from regular domains like finance, marketing, strategy, operations and systems provides an additional domain to specialize in. With the flexible option of a dual major along with multiple options for minor degrees, students get to specialize in whichever domain they want to.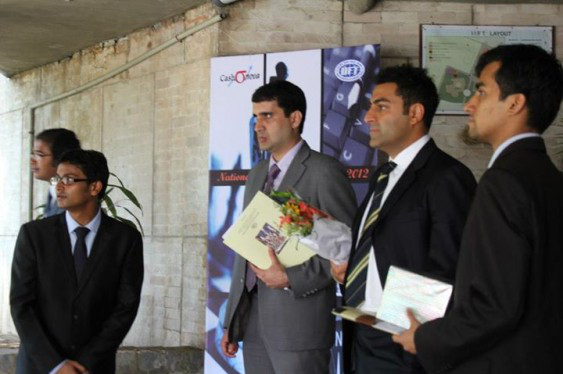 Student and Faculty Exchange Program
IIFT Delhi has a well structured exchange program which is facilitated by tie-ups with some of the leading institutions across the world. These collaborations are mainly for student and faculty exchange programmes, joint collaborations on research and various other capacity building exercises. Every year, about 15% – 20% students from the first year batch undertake courses for a trimester (Jan – Mar) in universities across Europe and about 20 students from these partner institutions spend time in IIFT across different trimesters.

The faculty exchange programme initiated recently has also helped several faculty members to access resources and expertise from the associated institutions, thus helping them gain tremendously from the process.
Some of the partner institutions of IIFT are University of Bocconi – Italy, Singapore Management University, Strasbourg Graduate School of Management – France, Nyenrode – Holland and Saarland – Germany, etc.
Research at IIFT
The Centre for WTO Studies in India was established in IIFT in November 2002. Over the years, the Centre has conducted a robust research program with a series of papers in all spheres of interest at the World Trade Organization (WTO).
It has been regularly called upon by the Government of India to undertake research and provide independent analytical inputs to help it develop positions in its various trade negotiations, both at the WTO and other international forums. Additionally, the Centre has been actively interfacing with industry and Government units as well as other stakeholders through its Outreach and Capacity Building programmes by organizing seminars, workshops, subject specific meetings etc. The Centre thus also acts as a platform for consensus building between stakeholders and policy makers.
IIFT – A 50 year old heritage
The Indian Institute of Foreign Trade Delhi is the most sought after and the highest ranked school in India, for a degree in MBA (International Business). It was established in 1963 by the Ministry of Commerce itself and is directly under the purview of the Directorate General of Foreign Trade. This year IIFT Delhi will celebrate its golden jubilee anniversary. The 50 years of continued excellence in management education has resulted in a rich and diverse network of about 8000+ alumni with presence across industries in almost every major country of the world. IIFT has produced some huge industry stalwarts who are now at the helm of affairs in some of the biggest business houses in the world like HUL, Barclays, Cargill, Louis Deryfus, UB Group, Manchester United, Vedanta Resources, Edelweiss Group, Cargill India, SIDBI, Bharti Airtel etc. and are doing their part in shaping their industries and serving the nation.